Laminar Flow Calculator
LFC-300
Model LFC-300 is a dedicated air flow calculator for Sokken's LFE series of laminar flowmeters. Either the volumetric/Mass flow rate can be measured by only to connect to a laminar flowmeter.
The accuracy of flow rates in +/-1%FS are achieved by using pressure transducers with high accuracy and long term stability.
Products
Features
can be applied for whole models of LFE series laminar flowmeter

can be measured the instantaneous or integrated volumetric or mass air flow rate, and differential/absolute pressure and temperature.

equipped with 2 channels of analogue outputs and 8 general purpose input/output ports

equipped with interface of USB, RS-232C and Ethernet
Reliable accuracy
Guarantee the accuracy of air flow rate
It is not so easy to confirm the accuracy of air flow rate in case of LFE series to be combined with pressure transducers and temperature sensor even if the calculation of air flow is relatively easy.
Combining the LFEs with LFC-300,

you can obtain an accuracy of +/-1%FS

as air flow rate.
Output the volumetric/mass air flow rate with easy connection
The connections have to be made with two tubes between LFC-300 and a laminar flowmeter and fit a temperature sensor into upstream of the flowmeter. Then preset the laminar flow coefficient onto the touch panel screen. The LFC-300 can display/output by calculating the real volumetric air flow rate (volumetric air passing through the laminar flowmeter), converted standard air flow rate (under 20C 1atm) and mass flow rate.
Covering wide ranges from 10mL/min to 500L/s
Applicable for whole models of LFE series
Model LFE-300 can be applied for whole models of laminar flowmeters so it can be applying the different type of laminar flowmeters.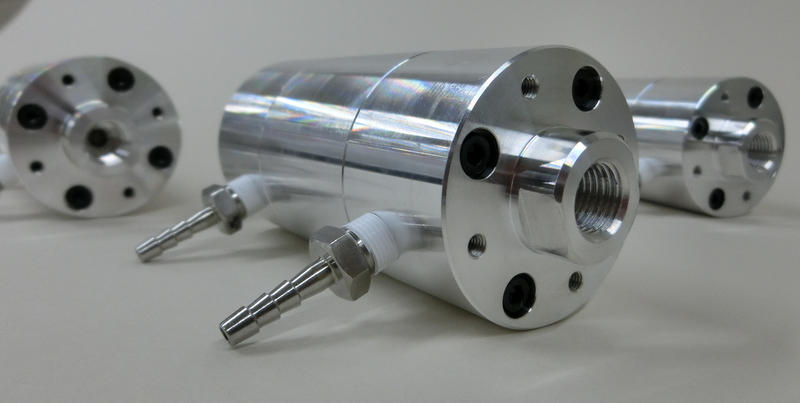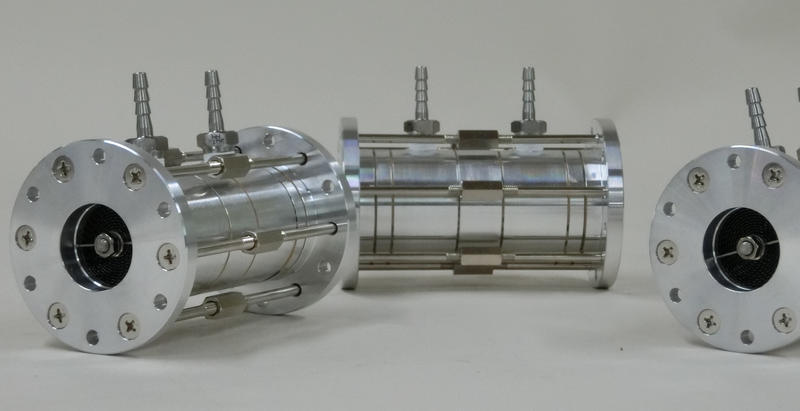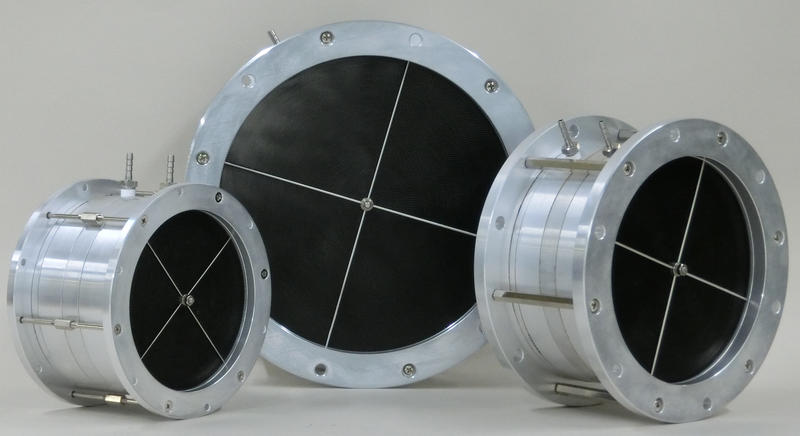 Strictly selected pressure sensor and temperature sensor
Model LFC-300 can be utilized the wide single range of laminar flowmeter with keeping high accuracy even in low flow rate (say low pressure drop) by employing the excellent pressure sensor with high accuracy and long term stability. A sheath type of fine thermocouple easy to use with 1mm diameter can respond quickly to the temperature change.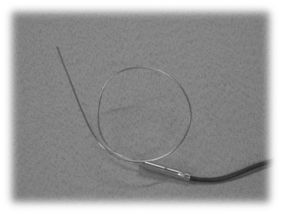 Display and Output
Freely selectable unit for flow rate

Model LFC-300 can be set the flow unit arbitrarily regardless the laminar flowmeter used, so the optimum result with the best flow unit can be displayed. The decimal point position is automatically set based on the laminar coefficient so the number of display digits can effectively be utilized.

good readability with big font size

Better user-friendliness with touch panel and switches

Several improvements were made in order to get the information by pressing the hard switches for "Display Alarms/Errors, Hold result, Adjusting Zero and Start/Stop Cumulative Flow" etc. Also releasing the differential pressure sensor to atmosphere function was added without removing the pressure leads.

Easy to operate with comfortable touch switches and clear/brightness display

2 channels of analogue output

The temperature and pressure (dP and abs.) are also displayed/output simultaneously with air flow rate. The analogue output has first order lag filter. Scaling the analogue output and setting the time constant of lag filter can be set arbitrarily.

Interface: RS-232C, USB or Ethernet

Analogue output: 2 channels

Digital I/O port: 8

Three types of interface as standard equipment

The best communication method can be selected within USB, RS-232C or Ethernet. It is possible to get data (air flow rate, pressure and temperature) and also to change the settings.

General purpose Input and Output (DIO) as standard equipment (4 channels each)

These DIOs can be utilized for automated selector of laminar flowmeter and protecting the external equipment linked with errors and alarms.
Separate type display
The separate type display is an another cabinet with touch panel, switches and analogue output from main cabinet and it can control the main cabinet which is installed near the measuring point and is better to control the main cabinet from far away. The cabinets are connected with 15m and 7mm diameter oil resistant cable.
The analogue output connectors and four switches for "STATUS, HOLD, ZERO and TOTAL" are fitted on this cabinet.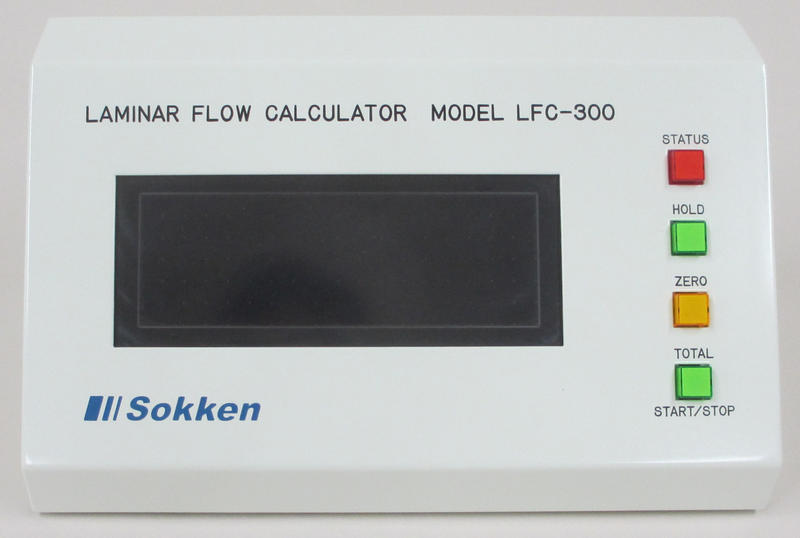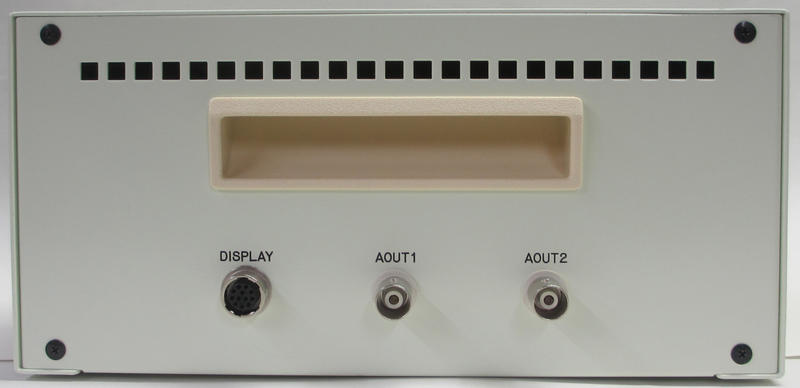 Specifications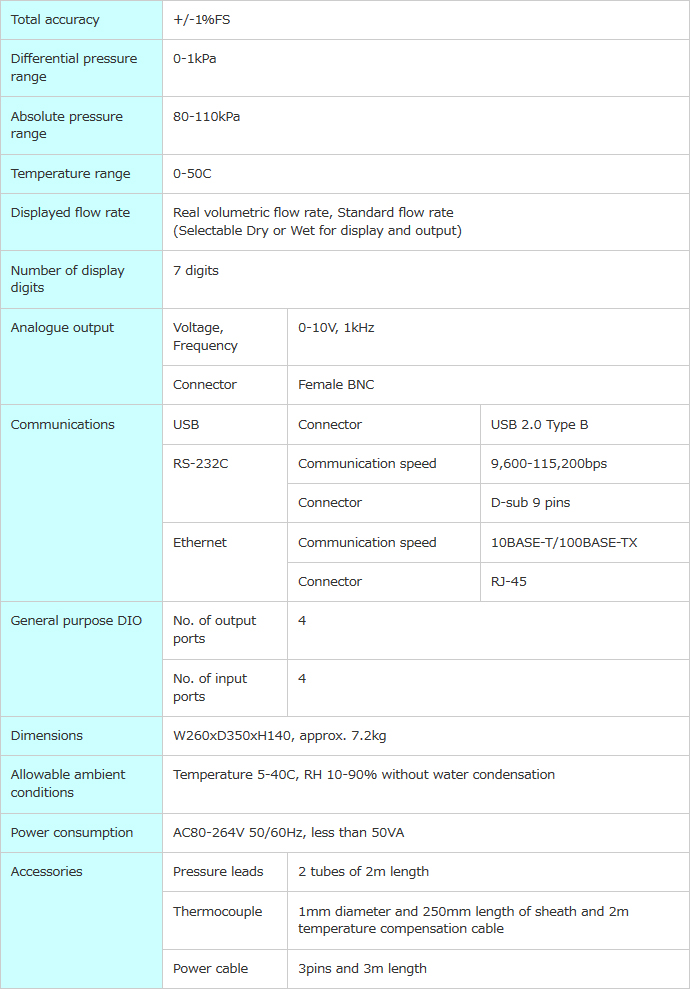 Options
Separate display
Dimensions
W210xD110xH100, approx 1.5kg
Cable length
15m
How to specify the required model?
Model: LFC-300XX-X
HF in XX: High accurate pressure sensors (accuracy in +/-0.1%FS)
QR in XX: Fast response (Step change response in T10-90%=20ms)
D in X: Separate display type
Blank in X: All in one type
Applications
Intake/delivery air flow measurement for engines.

Flow tests and development for engine control devices.

Air flow measurement for vacuum pumps, compressors and blowers with pulsation flow.
*This product(LFC-300) does not include laminar flowmeters.