Steady state flow generator (for Engine Exhaust system)
EFTS-100
The system enable to generate steady state air flow with equivalent to real engine exhaust gas flow rate hence it is possible to test the exhaust system components.
It has both manual and automatic control to set the air flow rate and pressure. A programmable operation is also available to control the multiple those setpoints continuously.
Products
System diagram
The system have 3 different ranges of laminar flowmeters then it provide accurate air flow measurement to select the appropriate flowmeter to meet an exhaust component to be tested.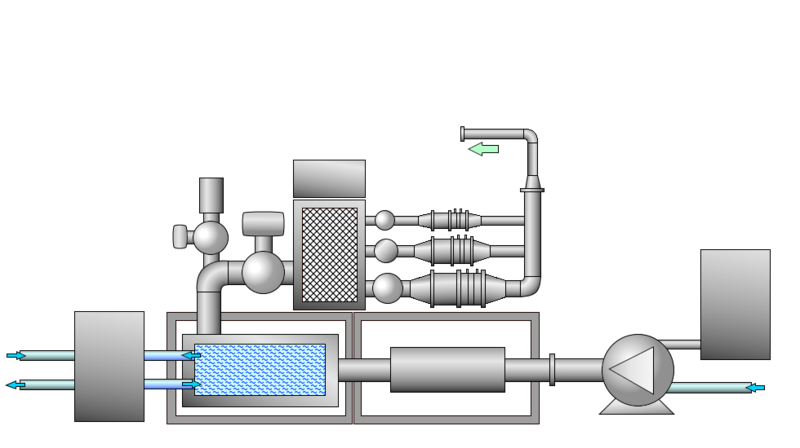 Features
Stable air flow can be generated with wide flow range of 50 times
Accurate flow measurement with reliable laminar flowmeters
High discharged pressure in 100kPa can be obtained at the blower outlet
Stable discharged air temperature can be obtained
Easy-to-use interface
Excellent graph creating software
User programmable automatic sequence
Long term reliability of air flow measurement
Provide high efficiency tests without suffer from noise with unattended operation
Excellent reliability of measurement since the traceability for flow rate and pressure have been established
Simple structure and easy maintenance
Specifications
Flow measurement

Pressure tight laminar flowmeters
・ LFE-150B
・ LFE-50B
・ LFE-1000LM

Air flow range
5 - 250 g/sec
Pressure range
1 - 85 kPa
Flow/Pressure control

・ Inverter motor speed controller
・ By-pass valve control

Air flow supply
Water cooled displacement pump
Air temerature to the test component
Target air temperature 25 - 30C
Supply cooling water in 25C by combined with radiator and chiller unit
電源
3 phase 200VAC, 50Hz, 270A
Flow ranges of laminar flowmeters

An appropriate laminar flowmeter is automatically selected to get the best accuracy.
Ranges of pressure measurement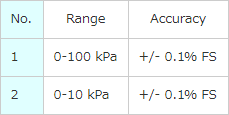 An appropriate pressure gauge is automatically selected to get the best accuracy.
User interface
Some of the interface screens
Main


Automatic control conditions


Setpoints


Maintenance


Status


Applications
Flow characteristic test of total exhaust system
Flow characteristic test of exhaust system each component
System configuration
Blower unit
Main unit (flow control unit)
Switchboard unit
Inverter unit
Control unit
Computer system
Chiller unit
2 set of valve lift actuator
FAQ
Are there any restrictions to install the system?
Several pre-meetings will be required before installing the system
How long does it take the manufacturing time and onsite-installation?
It will take approx. 4 months for designing, manufacturing etc. and will also take a month for installation and several calibrations.
Relevant products
Steady state flow generator (for Engine intake components)